A Strange Bubble : Aftershow Party non officielle
Placebo for grown ups
organise une aftershow party (non officielle) lundi 23 octobre 2017au profit de Campaign Against Living Miserably (CALM). Le Dj Eddy Temple-Morris sera présent.
Pour participer à la soirée, il faut verser un minimum de £10. Cette participation fera peut-être de vous les heureux gagnants d'objets collectors (donnés par des fans) !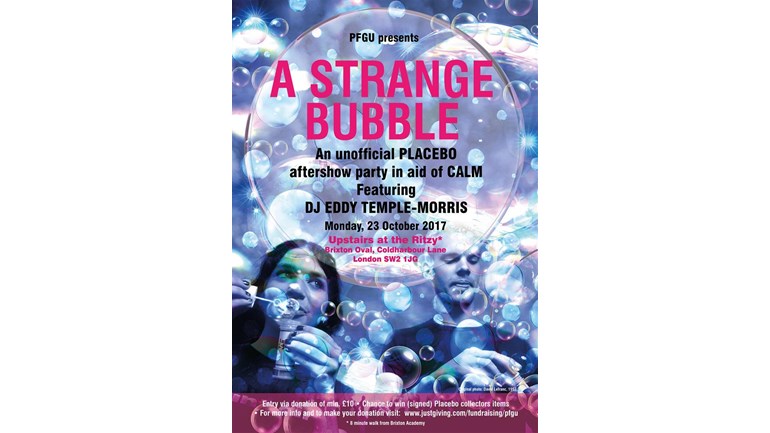 justgiving.com
Twitter PGU
---
"Beware of false prophets which come to you in sheep's clothes, but inwardly, they are ravening wolves"